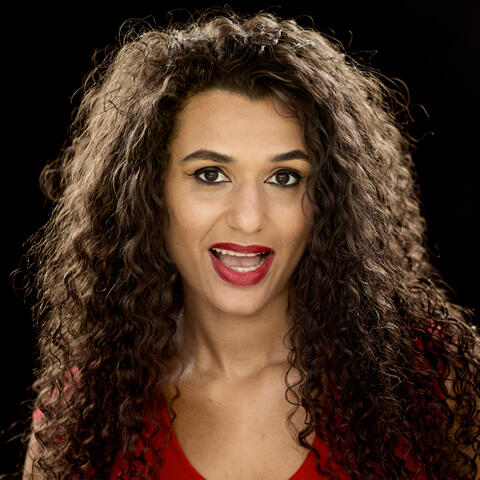 Equipment
- StudioBricks VO Edition Vocal Booth
- Rode NT1-A Condenser Microphone (XLR mic)
- Focusrite Scarlett 2i2 3rd Gen USB Audio Interface
- Audio Technica ATH-M40X Studio Headphones
- Adobe Audition
- Quiet PC A1030a Fanless Z2
- Source Connect Standard
Savy Des-Etages is an experienced audiobook narrator and voice actor with a versatile voice. Whatever the medium—commercials, animation, video games, audio dramas— Savy has a sound to bring it to life.
---
Demo Reels
---
Samples
Some Samples
First person GameLit narration using a Northern English accent.
First person narration in character, a cocky and sassy American female.
Non-fiction narration about the art of astrology.
Audiobooks
Satisfied Listeners
"The narrator does an awesome job with this book. I really liked her voices for the different characters, as well as Rica, her Rica voice is so fun!"- Lola, reviewing The Amethyst Panda"This is the first book I have listened to by this narrator (Savy Des-Etages). She did very well with different accents/ voices for the different characters. She added emotion and personality to the character portrayals and and read the narrative parts so it felt I was watching the story happen"- Margaret, reviewing Rejuvenation Book I"As an avid consumer of audio books, I would like to take a moment to congratulate the narrator, Savy Des-Etages. Her reading of, and dedication to the writing, makes this listen as engaging and entertaining as any other audio entertainment I've heard. I could not envision a more perfect fit for the characters enshrined in these pages"- Tyler, reviewing Hunger Pangs"The narrator did an amazing job of bringing not just her, but every character to life and every voice she did just fit perfectly"- Amazon Customer, reviewing The Carnelian Fox
Audio Dramas
Plague Town
In the mood for a COVID-19 dark comedy audio drama? Well then Plague Town has you covered!I was honoured to voice the wide variety of female characters in Little Bonsai's Plague Town. My roles ranged from a vaguely European egomaniac agent, to a meek Frenchwoman, to a demonic American child, and much more.Check out the whole series by clicking here!Or click the track to listen to an excerpt of me talking to myself during a phone call between the fabulous Ducky and the highly professional Jan.
Inexplicables
Rusty Quill has really created something special with Inexplicables, a dark comedy audio drama about a supernatural community. You can listen to the mysteries enveloping Gravesby here.I had the privilege of playing Lily Jones and not only that, but the wonderful artist Tiffany Hayashi even drew fanart of me!